Biographies
Jon Dauzvardis
Owner, Restoration Ecologist & Professional Wetland Scientist
Since: 1994
Jon was born in Cheyenne, Wyoming to an Air Force missile commander and flight nurse from the mid-west who voluntarily decided to pick up cattle ranching and live forever west. Small-town life on the Great Plains provided Jon with a lot of alone time to explore his surroundings. These early years engrained in him a deep love and admiration for nature and the wide open space of the short-grass prairie. To this day, the western meadowlark, buffalo, horned toads, Indian paintbrush, cutthroat trout, Plains cottonwood and western wheatgrass remain his all-time favorite living things – symbols of the habitat Jon works to preserve and restore every day.
At the ripe age of 10, Jon was stripped from his prairie surroundings and relocated to Columbia, Missouri. Among other things, he spent many waking moments playing soccer and investigating the temperate creeks and woodlands looking for snakes, fish, and whatever crustaceans and amphibians he could find and bring home to study in captivity. Moving into young adulthood, Jon found that he really enjoyed designing and shaping the natural and built environment around human behavior and earned a Bachelor of Science degree in Human Environmental Science from the University of Missouri (Mizzou). At one of the most influential moments in his life, Professor Martha Folk encouraged Jon to look in to Landscape architecture. Four years later, under the guidance of Jon Rodiek, Graduate Program Director, Jon received his Master of Landscape Architecture from the Texas A&M University. Having vowed to return to the Rockies, in 1995 Jon left the post-oak savannah and coastal plain of Texas behind. The rich and unique eco-regions, streams, wetlands, and estuaries of the southern coast will forever burnish an enduring memory of that landscape in his mind.
Nineteen years later and a little wiser, Jon and his good friend and business partner Grant Gurnee started Ecosystem Services (a.k.a. ecos) to forge a new path guided by our love for aquatic, wetland and riparian habitat and a mission to preserve, restore and enhance the ecosystem goods, services, and ecological benefits of our water resources for all living things in this and future generations.
Grant Gurnée
Owner, Restoration Ecologist & Professional Wetland Scientist
Since: 1984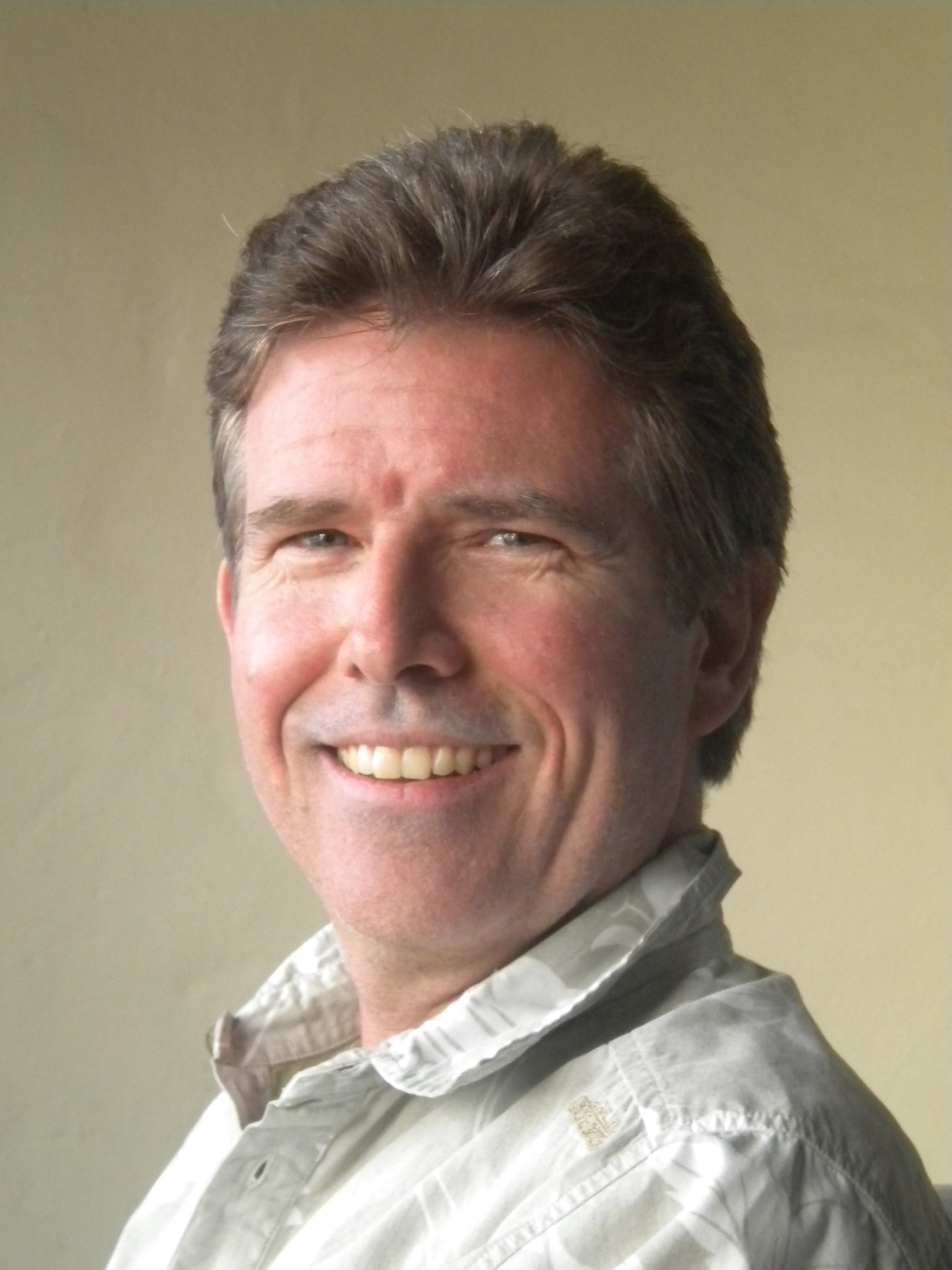 Grant's interest in Ecology started at age 5 while wandering the tide pools of northern California with a family friend who was a Marine Biologist. From that point on he knew that his life would be intertwined with the natural environment and particularly with aquatic, wetland and riparian ecosystems. While growing up in the northeast he spent his free time investigating the creeks and deciduous woodlands near his home, studying the array of creatures that inhabit freshwater wetlands, streams and their riparian fringes. Grant's Mom loved the outdoors so family vacations were spent along the seashore of New Jersey, as well as in the woodlands and coast of central Maine. These trips gave him the opportunity to learn about the ocean and coastal estuaries, as well as freshwater ponds, wetlands and riparian corridors. Many family trips were spent at the beach exploring a myriad of creatures, riding waves on a raft with his brother and sister, or snorkeling after fish in the clear waters of a Maine pond.
Grant's love for Biology was fully supported, nourished and encouraged by his Mom, his grade school teachers and particularly his High School Biology teacher, Mr. Ruffini. This support and encouragement allowed him to broaden his training into botany and wildlife ecology, while expanding his knowledge of coastal and freshwater estuaries, streams and wetlands.

In his early teens Grant's fascination with the ocean and its immense power led him to take up surfing with one of his good friends. Every weekend was spent chasing after the perfect wave up and down the east coast, with the biggest challenge being the full-force ocean waves of Cape Hatteras, N.C. Exploration below the waves followed shortly thereafter, as Grant and his best friend became certified divers in 1985. These early lifetime experiences led to a lifetime of surf and dive trips all over the globe.

Being raised as one of three children by a single Mom, Grant quickly learned the value and ethic of hard work. By his pre-teens he formed leaf raking and snow shoveling businesses with neighborhood friends, ran a newspaper delivery route, and performed odd jobs; and in his teens he spent many late nights working in the restaurant industry. At the age of 18 while attending college, Grant established his first restoration and landscaping business with a good friend that continued into his mid-20s. Using his 1976 Buick Skylark as a truck, the Team built, renovated and planted numerous garden beds, patios, terraced retaining walls and natural areas in northern New Jersey; most of which stand the testament of time to this day. Grant's entrepreneurial spirit and work ethic funded his college education, along with the financial aid of grants, scholarships and his Mom.

Undergraduate studies at Richard Stockton College of New Jersey provided the perfect platform and resources for Grant to flourish as a Biologist and Ecologist. This small school founded by Vietnam War veterans is nestled in the Pine Barrens, one of the most unique and diverse ecosystems on the planet. The school's proximity to the coastal estuaries, as well as the unique freshwater streams, wetlands, plant and animal assemblages of the Pine Barrens further reinforced Grant's future career as a Restoration Ecologist. While there Grant met his lifelong mentor and friend, Dr. Rudy Arndt, a world renowned Herpetologist and Coastal Ecologist. From that point on all of his spare time was spent assisting Dr. Arndt in the study and collection of threatened and endangered snakes, lizards, frogs and salamanders throughout the coastal and inland habitats of the east coast.

Grant's early career was spent as a professional Marine Biologist, perfecting new techniques to capture and hold live marine organisms to study the effects of the hot water plume from the Forked River Nuclear Power Plant on the marine and estuarine environment. From there he trained with a small woman-owned firm in northern New Jersey, learning Clean Water Act and Endangered Species Act regulations, wetland habitat delineation and assessment, and hands-on drafting and design of wetland and habitat restoration projects. In 1987 this training allowed Grant to take advantage of the newly formed N. J. Freshwater Wetlands Protection Act, and establish a new market area in ecological assessment and restoration for a leading engineering firm in northern, N.J. One of the first of its kind, Grant's Ecological Restoration Group cobbled together wetland mitigation designs with the assistance of the firm's stormwater engineers, USDA plant materials specialists, USFWS biologists, a few native plant nurseries, and the exceptional training of Dr. Edgar Garbisch at Environmental Concern (the true pioneer of wetland mitigation in the U.S.).

Grant realized the value in understanding the legal and regulatory aspects of his chosen profession, so he enrolled in graduate night school at Rutgers University while working full-time. His Master's Degree program of choice was a joint venture offered by the Rutgers schools of Planning and Law, and he capitalized on the hands-on training in environmental planning and environmental law. The attorneys, planners and scientists in this Rutgers program shaped the future of Grant's career.

In 1994 Grant permanently relocated to Colorado and accepted the management of the Aquatic and Wetland Company (AWC) Design Division in Boulder, CO. This experience allowed Grant to quickly adapt to the unique ecology of the wetlands, streams and rivers of the Rocky Mountains and plains with the expertise and training of Dr. Jay Windell (former EPO Biology Professor and trout lab manager at University of Colorado in Boulder). Dr. Windell and his business partner Laurie Rink had formed one of the first design/build firms in the western U.S. and were expanding the bounds of ecological restoration with heavy reliance on bioengineering and natural treatment system design. Grant's Team included two young innovators: Jon Dauzvardis, Landscape Ecologist and Julie Ash, Water Resource Engineer. This exceptional Team prepared restoration designs, installed native plant material and provided oversight to project implementation using native plants from the AWC Nursery Division and equipment and labor from the AWC Construction Division. This training provided Grant and his Team with an advantage over their consultant peers, as the design/build process provided a depth of hands-on experience that could not be derived from theoretical practice.

In 1999 Grant, Jon, Julie, and their AWC teammates formed a new market area for Walsh Environmental in Boulder, CO., and quickly established their Ecological Restoration Group as one of the leaders in the ecological restoration industry. The Team designed and implemented hundreds of stream, river, wetland and riparian restoration projects throughout Colorado and the U.S.

Once again spurned on by an entrepreneurial spirit, Grant and his good friend and professional colleague Jon Dauzvardis formed Ecosystem Services, LLC (ecos) in 2008. Jon and Grant continue their legacy of innovative ecological restoration projects in the design/build lead role, as well as in support and teaming roles with the assistance of a network of professional associates. We share the vision of providing innovative solutions for ecological restoration that support natural resource development within a framework of environmental stewardship.
Contact Us:
970-812-3267 |